Posts tagged "emacs":
30 Mar 2023
Here's a few things that I've gotten help with figuring out during the last few days. Both things are related to my playing with tree-sitter that I've written about earlier, here and here.
You might also be interested in the two repositories where the full code is. (I've linked to the specific commits as of this writing.)
27 Mar 2023
After my last post I thought I'd move on to implement the rest of the functions in haskell-mode's major mode for Cabal, functions like haskell-cabal-goto-library-section and haskell-cabal-goto-executable-section. Then I realised that what I really want is a way to quickly jump to any section, that is, I want consult-cabal!
What follows is very much a work-in-progress, but hopefully it'll show enough promise.
22 Mar 2023
A few days ago I posted on r/haskell that I'm attempting to put together a Cabal grammar for tree-sitter. Some things are still missing, but it covers enough to start doing what I initially intended: experiment with writing an alternative Emacs major mode for Cabal.
The documentation for the tree-sitter integration is very nice, and several of the major modes already have tree-sitter variants, called X-ts-mode where X is e.g. python, so putting together the beginning of a major mode wasn't too much work.
03 Mar 2023
When I write code I jump around in the code quite a bit, as I'm sure many other developers do. The ability to jump to the definition of a function, or a type, is invaluable when trying to understand code. In Emacs the built-in xref package provides the basic functionality for this, with many other packages providing their custom functions for looking up identifiers. This works beautifully except for one thing, there's only one global stack for keeping track of how you've jumped around.
Well, that used to be the case.
As I tend to have multiple projects open at a time I used to find it very confusing when I pop positions off the xref stack and all of a sudden find myself in another project. It would be so much nicer to have a per-project stack.
I've only known of one solution for this, the perspective package, but as I've been building my own Emacs config I wanted to see if there were other options. It turns out there is one (almost) built into Emacs 29.
In Emacs 29 there's built-in support for having per-window xref stacks, and the way that's done allows one to extend it further. There's now a variable, xref-history-storage, that controls access to the xref stack. The default is still a global stack (when the variable is set to #'xref-global-history), but to get per-window stacks one sets it to #'xref-window-local-history.
After finding this out I thought I'd try to write my own, implementing per-project xref stacks (for projectile).
The function should take one optional argument, new-value, if it's provided the stack should be updated and if not, it should be returned. That is, something like this
Now I only had to write the two functions projectile-param-get-parameter and projectile-param-set-parameter. I thought a rather straight forward option would be to use a hashtable and store values under a tuple comprising the project name and the parameter passed in.
Then I tried it out by setting xref-history-storage
and so far it's been working well.
The full code is here.
24 Sep 2022
Every now and then I've wished to write comments on files in a project, but I've never found a good way to do that. annotate.el and org-annotate-file both collect annotations in a central place (in my $HOME), while marginalia puts annotations in files next to the source files but in a format that's rather cryptic and tends to be messed up when attached to multiple lines. None of them is ideal, I'd like the format to be org-mode, but not in a central file. At the same time having one annotation file per source file is simply too much.
I tried wrapping org-annotate-file, setting org-annotate-file-storage-file and taking advantage of elisp's dynamic binding. However, it opens the annotation file in the current window, and I'd really like to split the window and open the annotations the right. Rather than trying to sort of "work it out backwards" I decided to write a small package and use as much of the functionality in org-annotate-file.el as possible.
First off I decided that I want the annotation file to be called projectile-annotations.org.
Then I wanted a slightly modified version of org-annotate-file-show-section, I wanted it to respect the root of the project.
The main function can then simply work out where the file with annotations should be located and call org-projectile-annotate--file-show-section.
When testing it all out I noticed that org-store-link makes a link with a search text. In my case it would be much better to have links with line numbers. I found there's a hook to modify the behaviour of org-store-link, org-create-file-search-functions. So I wrote a function to get the kind of links I want, but only when the project annotation file is open in a buffer.
That's it, now I only have to wait until the next time I want to comment on a project to see if it improves my way of working.
09 Jul 2022
TL;DR: I've put together a small-ish Emacs configuration that I call MES. Hopefully it can be of use to someone out there.
15 Jun 2022
I just found the Power Mode for Emacs. If you want to try it out in Spacemacs you can make sure that your ~/.spacemacs contains the following
After a restart Power Mode can be turned on using SPC SPC power-mode.
Unfortunately I found that it slows down rendering so badly that Emacs isn't keeping up with my typing. Even though I removed it right away again it was fun to try it out, and I did learn how to add package to Spacemacs that aren't on MELPA.
A useful resource is this reference on the recipe format.
09 May 2022
I'm using org-static-blog to generate the contents of this site. So far I'm very happy with it, but I've gotten a few emails from readers who've wanted to comment on something I've written and they always point out that it's not easy to do. It's actually not a coincidence that it's a bit difficult!
Yesterday I came up with a way that might make is slightly easier without involving JavaScript from a 3rd party. By making use of the built-in support for adding HTML code for comments. One slight limitation is that it's a single variable holding the code, and I'd really like to allow for both
using a link to a discussion site, e.g. reddit, as well as
my email address
As the comment support in org-static-blog comes in the form of a single variable this seems a bit difficult to accomplish. However, it isn't difficult at all to do in elisp due to the power of advice-add.
By using the following advice on org-static-blog-publish-file
and defining my-blog-default-comments-url to a mailto:... URL I get a link to use for commenting by either
set commentsurl to point to discussion about the post on reddit, or
not set commentsurl at all and get the mailto:... URL.
If you look at my previous post you see the result of the former, and if you look below you see the result of the latter.
30 Jan 2022
A while back I added a function to find all projects recursively from a directory and add them to Projectile's cache (see the Populating Projectile's cache). Since then I've just made a tiny change to also include containing a .projectile file.
Since then I've also found a need for tidying the cache, in my casse that means removing entries in the cache that no longer exist on disk. I didn't find a function for it, so I wrote one.
01 Jan 2022
Today I found ob-http and decided to try it out a little. I quickly ran into a problem of a trailing newline. Basically I tried to do something like this:
The trailing newline messes up the URL though, and the second code block fails.
I found two ways to deal with it, using a table and using org-sbe
08 Dec 2021
As I found the documentation for adding a self-hosted instance of GitLab to to magit/forge a bit difficult, I thought I'd write a note for my future self (and anyone else who might find it useful).
First put the following in `~/.gitconfig`
Then create an access token on GitLab. I ticked api and write_repository, which seems to work fine so far. Put the token in ~/.authinfo.gpg
(Remember that a newline is needed at the end of the file.)
Finally, add the GitLab instance to 'forge-alist
That's it!
23 Jul 2021
Org-roam v2 has been released and yes, it broke my config a bit. Unfortunately the v1-to-v2 upgrade wizard didn't work for me. I realized later that it might have been due to the roam-related functions I'd hooked into `'before-save-hook`. I didn't think about it until I'd already manually touched up almost all my files (there aren't that many) so I can't say anything for sure. However, I think it might be a good idea to keep hooks in mind if one runs into issues with upgrading.
The majority of the time I didn't spend on my notes though, but on the setup I've written about in an earlier post, Keeping todo items in org-roam. Due to some of the changes in v2, changes that I think make org-roam slightly more "org-y", that setup needed a bit of love.
The basis is still the same 4 functions I described in that post, only the details had to be changed.
I hope the following is useful, and as always I'm always happy to receive commends and suggestions for improvements.
21 Mar 2021
I got an email from Mr Z with a nice modification to the code in my post on keeping todo items in org-roam.
He already had a bunch of agenda files that he wanted to keep using (I had so few of them that I'd simply converted them to roam files). Here's the solution he shared with me:
It's a rather nice modification I think. Thanks to Mr Z for agreeing to let me share it here.
14 Mar 2021
A while ago I made an attempt to improve my work habits by keeping a document with TODO items. It lasted only for a while, and I've since had the intention to make another attempt. Since then I've started using org-roam and I've managed to create a habit of writing daily journal notes using org-roam's daily-notes. A few times I've thought that it might fit me well to put TODO items in the notes, but that would mean that I'd have to somehow keep track of them. At first I manually added a tag to each journal fily containing a TODO item. That didn't work very well at all, which should have been obvious up front. Then I added the folders where I keep roam files and journals to org-agenda-files, that worked a lot better. I'd still be using that, even if I expected it to slow down considerably as the number of files grow, but then I found a post on dynamic and fast agenda with org-roam.
I adjusted it slightly to fit my own setup a bit better, i.e. I made a Spacemacs layer, roam-extra, I use the tag todo, and I use a different hook to get the tag added on opening an org-roam file.
The layer consists of a single file, layers/roam-extra/funcs.el. In it I define 4 functions (they are pretty much copies of the functions in the post linked above):
roam-extra:todo-p - returns non-nil if the current current buffer contains a TODO item.
roam-extra:update-todo-tag - updates the tags of the current buffer to reflect the presence of TODO items, i.e. ensure the the tag todo is present iff there's a TODO item.
roam-extra:todo-files - uses the org-roam DB to return a list of all files containing the tag todo.
roam-extra:update-todo-files - adjusts 'org-agenda-files to contain only the files with TODO items.
I've put the full contents of the file at the end of the post.
To ensure that the todo tag is correct in all org-mode files I've added roam-extra:update-todo-tag to hooks that are invoked on opening an org-ram file and when saving a file. (I would love to find a more specialise hook than before-save-hook, but it works for now.)
To ensure that the list of files with TODO items is kept up to date when I open I also wrap org-agenda in an advice so roam-extra:update-todo-files is called prior to the agenda being opened.
05 Mar 2021
I've been using LSP for most programming languages for a while now. HLS is really very good now, but I've found that it doesn't warn on quite all things I'd like it to so I find myself having to swap between the 'lsp and 'haskell-ghc checkers. However, since flycheck supports chaining checkers I thought there must be a way to have both checkers active at the same time.
The naive approach didn't work due to load order of things in Spacemacs so I had to experiment a bit to find something that works.
The first issue was to make sure that HLS is available at all. I use shell.nix together with direnv extensively and I had noticed that lsp-mode tried to load HLS before direnv had put it in the $PATH. I think the 'lsp-beforeinitialize-hook is the hook to use for this:
I made a several attempt to chain the checkers but kept on getting errors due to the 'lsp checker not being defined yet. Another problem I ran into was that the checkers were chained too late, resulting in having to manually run flycheck-buffer on the first file I opened. (Deferred loading is a brilliant thing, but make some things really difficult to debug.) After quite a bit of experimenting and reading the description of various hooks I did find something that works:
Of course I have no idea if this is the easiest or most elegant solution but it does work for my testcases:
Open a file in a project, SPC p l - choose project - choose a Haskell file.
Open a project, SPC p l followed by C-d, and then open a Haskell file.
Suggestions for improvements are more than welcome, of course.
22 Jun 2020
In an earlier post I documented my setup for getting Spacemacs/Emacs to work with Nix. I've since found a much more elegant solution based on
No more Emacs packages for Nix and no need to defining functions that wrap executables in an invocation of nix-shell.
There's a nice bonus too, with this setup I don't need to run nix-shell, which always drops me at a bash prompt, instead I get a working setup in my shell of choice.
07 Dec 2019
Edit 2020-06-22: I've since found a better setup for this.
When using ghcide and LSP, as I wrote about in my post on Haskell, ghcide, and Spacemacs, I found myself ending up recompiling a little too often. This pushed me to finally start looking at Nix. After a bit of a fight I managed to get ghcide from Nix, which brought me the issue of setting up Spacemacs. Inspired by a gist from Samuel Evans-Powell and a guide to setting up an environment for Reflex by Thales Macedo Garitezi I ended up with the following setup:
It seems to work, but please let me know if you have suggestions for improvements.
05 Nov 2019
As I track the develop branch of Spacemacs I occasionally clean out my cache of projects known to Projectile. Every time it takes a while before I'm back at a stage where I very rarely have to visit something that isn't already in the cache.
However, today I found the function projectile-add-known-project, which prompted me to write the following function that'll help me quickly re-building the cache the next time I need to reset Spacemacs to a known state again.
20 Oct 2019
Just found out that Emacs ships with Babel support for ditaa (yes, I'm late to the party).
Sweet! That is yet another argument for converting all our README.md into README.org at work.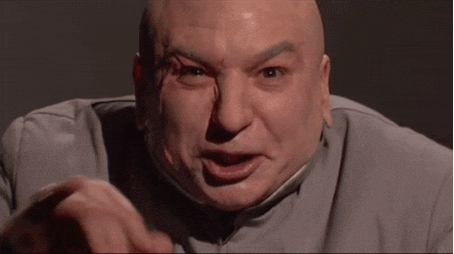 \
The changes I made to my Spacemacs config are
19 Sep 2019
The other day I read Chris Penner's post on Haskell IDE Support and thought I'd make an attempt to use it with Spacemacs.
After running stack build hie-bios ghcide haskell-lsp --copy-compiler-tool I had a look at the instructions on using haskell-ide-engine with Spacemacs. After a bit of trial and error I came up with these changes to my ~/.spacemacs:
The slightly weird looking lsp-haskell-process-wrapper-function is removing the pesky --lsp inserted by this line.
That seems to work. Though I have to say I'm not ready to switch from intero just yet. Two things in particular didn't work with =ghcide=/LSP:
Switching from one the Main.hs in one executable to the Main.hs of another executable in the same project didn't work as expected – I had hints and types in the first, but nothing in the second.
Jump to the definition of a function defined in the package didn't work – I'm not willing to use GNU GLOBAL or some other source tagging system.
07 May 2019
The last few days I've watched Rainer König's OrgMode videos. It's resulted in a few new settings that makes Org a little more useful.
| Variable | Value | Description |
| --- | --- | --- |
| calendar-week-start-day | 1 | Weeks start on Monday! |
| org-modules (list) | org-habit | Support for tracking habits |
| org-modules (list) | org-id | Improved support for ID property |
| org-agenda-start-on-weekday | 1 | Weeks start on Monday, again! |
| org-log-into-drawer | t | Put notes (logs) into a drawer |
| org-enforce-todo-checkbox-dependencies | t | Checkboxes must be checked before a TODO can become DONE |
| org-id-link-to-org-use-id | t | Prefer use of ID property for links |
16 Mar 2019
A workmate just embellished some shell code blocks I'd put in a shared org-mode file with :session s. When I tried to run the blocks with sessions my emacs just froze up though. I found a post on the emacs StackExchange that offered a possible cause for it: the prompt.
I'm using bash-it so my prompt is rather far from the default.
After inspecting the session buffer simply added the following to my ~/.bashrc
and now I can finally run shell code blocks in sessions.
28 Jan 2019
With the help of a work mate I've finally found this gem that's been missing from my Spacemacs setup
14 Jul 2018
Since I'm working with web stuff nowadays I thought I'd play a little with translating my old post on using QuickCheck to test C APIs to the web.