Posts tagged "emacs":
21 Mar 2021
I got an email from Mr Z with a nice modification to the code in my post on keeping todo items in org-roam.
He already had a bunch of agenda files that he wanted to keep using (I had so few of them that I'd simply converted them to roam files). Here's the solution he shared with me:
It's a rather nice modification I think. Thanks to Mr Z for agreeing to let me share it here.
14 Mar 2021
A while ago I made an attempt to improve my work habits by keeping a document with TODO items. It lasted only for a while, and I've since had the intention to make another attempt. Since then I've started using org-roam and I've managed to create a habit of writing daily journal notes using org-roam's daily-notes. A few times I've thought that it might fit me well to put TODO items in the notes, but that would mean that I'd have to somehow keep track of them. At first I manually added a tag to each journal fily containing a TODO item. That didn't work very well at all, which should have been obvious up front. Then I added the folders where I keep roam files and journals to org-agenda-files, that worked a lot better. I'd still be using that, even if I expected it to slow down considerably as the number of files grow, but then I found a post on dynamic and fast agenda with org-roam.
I adjusted it slightly to fit my own setup a bit better, i.e. I made a Spacemacs layer, roam-extra, I use the tag todo, and I use a different hook to get the tag added on opening an org-roam file.
The layer consists of a single file, layers/roam-extra/funcs.el. In it I define 4 functions (they are pretty much copies of the functions in the post linked above):
roam-extra:todo-p - returns non-nil if the current current buffer contains a TODO item.
roam-extra:update-todo-tag - updates the tags of the current buffer to reflect the presence of TODO items, i.e. ensure the the tag todo is present iff there's a TODO item.
roam-extra:todo-files - uses the org-roam DB to return a list of all files containing the tag todo.
roam-extra:update-todo-files - adjusts 'org-agenda-files to contain only the files with TODO items.
I've put the full contents of the file at the end of the post.
To ensure that the todo tag is correct in all org-mode files I've added roam-extra:update-todo-tag to hooks that are invoked on opening an org-ram file and when saving a file. (I would love to find a more specialise hook than before-save-hook, but it works for now.)
To ensure that the list of files with TODO items is kept up to date when I open I also wrap org-agenda in an advice so roam-extra:update-todo-files is called prior to the agenda being opened.
05 Mar 2021
I've been using LSP for most programming languages for a while now. HLS is really very good now, but I've found that it doesn't warn on quite all things I'd like it to so I find myself having to swap between the 'lsp and 'haskell-ghc checkers. However, since flycheck supports chaining checkers I thought there must be a way to have both checkers active at the same time.
The naive approach didn't work due to load order of things in Spacemacs so I had to experiment a bit to find something that works.
The first issue was to make sure that HLS is available at all. I use shell.nix together with direnv extensively and I had noticed that lsp-mode tried to load HLS before direnv had put it in the $PATH. I think the 'lsp-beforeinitialize-hook is the hook to use for this:
I made a several attempt to chain the checkers but kept on getting errors due to the 'lsp checker not being defined yet. Another problem I ran into was that the checkers were chained too late, resulting in having to manually run flycheck-buffer on the first file I opened. (Deferred loading is a brilliant thing, but make some things really difficult to debug.) After quite a bit of experimenting and reading the description of various hooks I did find something that works:
Of course I have no idea if this is the easiest or most elegant solution but it does work for my testcases:
Open a file in a project, SPC p l - choose project - choose a Haskell file.
Open a project, SPC p l followed by C-d, and then open a Haskell file.
Suggestions for improvements are more than welcome, of course.
22 Jun 2020
In an earlier post I documented my setup for getting Spacemacs/Emacs to work with Nix. I've since found a much more elegant solution based on
No more Emacs packages for Nix and no need to defining functions that wrap executables in an invocation of nix-shell.
There's a nice bonus too, with this setup I don't need to run nix-shell, which always drops me at a bash prompt, instead I get a working setup in my shell of choice.
07 Dec 2019
Edit 2020-06-22: I've since found a better setup for this.
When using ghcide and LSP, as I wrote about in my post on Haskell, ghcide, and Spacemacs, I found myself ending up recompiling a little too often. This pushed me to finally start looking at Nix. After a bit of a fight I managed to get ghcide from Nix, which brought me the issue of setting up Spacemacs. Inspired by a gist from Samuel Evans-Powell and a guide to setting up an environment for Reflex by Thales Macedo Garitezi I ended up with the following setup:
It seems to work, but please let me know if you have suggestions for improvements.
05 Nov 2019
As I track the develop branch of Spacemacs I occasionally clean out my cache of projects known to Projectile. Every time it takes a while before I'm back at a stage where I very rarely have to visit something that isn't already in the cache.
However, today I found the function projectile-add-known-project, which prompted me to write the following function that'll help me quickly re-building the cache the next time I need to reset Spacemacs to a known state again.
20 Oct 2019
Just found out that Emacs ships with Babel support for ditaa (yes, I'm late to the party).
Sweet! That is yet another argument for converting all our README.md into README.org at work.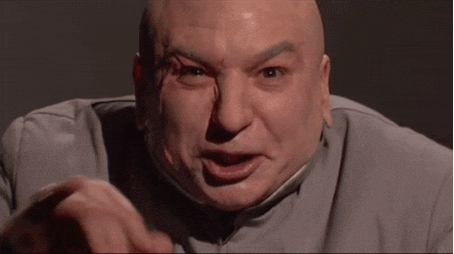 \
The changes I made to my Spacemacs config are
19 Sep 2019
The other day I read Chris Penner's post on Haskell IDE Support and thought I'd make an attempt to use it with Spacemacs.
After running stack build hie-bios ghcide haskell-lsp --copy-compiler-tool I had a look at the instructions on using haskell-ide-engine with Spacemacs. After a bit of trial and error I came up with these changes to my ~/.spacemacs:
The slightly weird looking lsp-haskell-process-wrapper-function is removing the pesky --lsp inserted by this line.
That seems to work. Though I have to say I'm not ready to switch from intero just yet. Two things in particular didn't work with =ghcide=/LSP:
Switching from one the Main.hs in one executable to the Main.hs of another executable in the same project didn't work as expected – I had hints and types in the first, but nothing in the second.
Jump to the definition of a function defined in the package didn't work – I'm not willing to use GNU GLOBAL or some other source tagging system.
07 May 2019
The last few days I've watched Rainer König's OrgMode videos. It's resulted in a few new settings that makes Org a little more useful.
| Variable | Value | Description |
| --- | --- | --- |
| calendar-week-start-day | 1 | Weeks start on Monday! |
| org-modules (list) | org-habit | Support for tracking habits |
| org-modules (list) | org-id | Improved support for ID property |
| org-agenda-start-on-weekday | 1 | Weeks start on Monday, again! |
| org-log-into-drawer | t | Put notes (logs) into a drawer |
| org-enforce-todo-checkbox-dependencies | t | Checkboxes must be checked before a TODO can become DONE |
| org-id-link-to-org-use-id | t | Prefer use of ID property for links |
16 Mar 2019
A workmate just embellished some shell code blocks I'd put in a shared org-mode file with :session s. When I tried to run the blocks with sessions my emacs just froze up though. I found a post on the emacs StackExchange that offered a possible cause for it: the prompt.
I'm using bash-it so my prompt is rather far from the default.
After inspecting the session buffer simply added the following to my ~/.bashrc
and now I can finally run shell code blocks in sessions.
28 Jan 2019
With the help of a work mate I've finally found this gem that's been missing from my Spacemacs setup
14 Jul 2018
Since I'm working with web stuff nowadays I thought I'd play a little with translating my old post on using QuickCheck to test C APIs to the web.